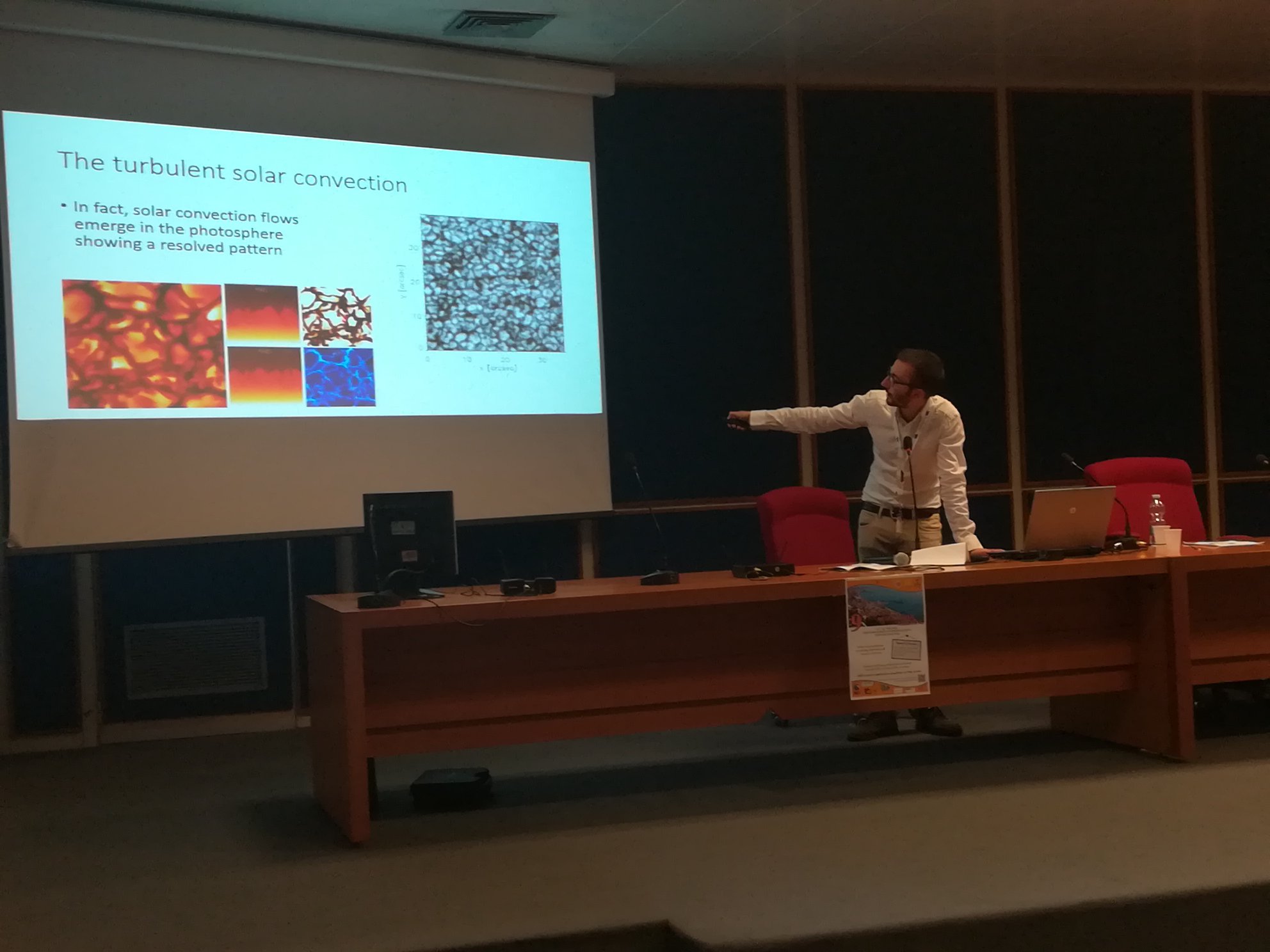 During the 9th Young Researcher Meeting in Salerno, the PhD student Giorgio Viavattene presented recent and interesting results on the Fluctuation Theorem of Gallavotti and Cohen (1995) [GCFT], which describes some symmetry features of the entropy production rate and deviations in the non-Linear and far from equilibrium regime.
The turbulent solar convection, observed in the photosphere and viewed as a dissipative non-equilibrium system near a steady state, provides an incomparable laboratory to test the validity of the GCFT.
To perform this analysis, we made use of a high-resolution spectro-polarimetric dataset acquired with the IBIS instrument installed at the Dunn Solar Telescope. The entropy production rate has been evaluated using the vertical heat flux as a proxy, which has been computed using line-of-sight and temperature maps.